Systematics
There seem to be no systematic studies on infraspecific units occurring in Cyprus. Meikle's (1985) view is followed here.
Chromosome numbers
A.
R. Vogt & A. Aparicio, Chromosome numbers of plants collected during Iter Mediterraneum IV in Cyprus in Bocconea 11. 2000
Distribution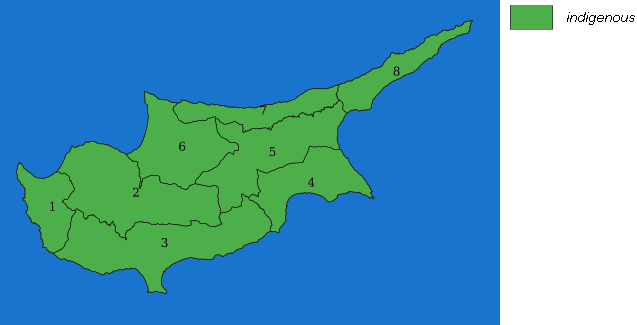 B.

R. Hand, Supplementary notes to the flora of Cyprus II. in Willdenowia 31. 2001

,

C.

G. Alziar, Compte rendu du 4ème Iter Mediterraneum in Bocconea 11. 2000

,

D.

R. D. Meikle, Flora of Cyprus 2. 1985
Altitudinal range
E.
R. D. Meikle, Flora of Cyprus 2. 1985