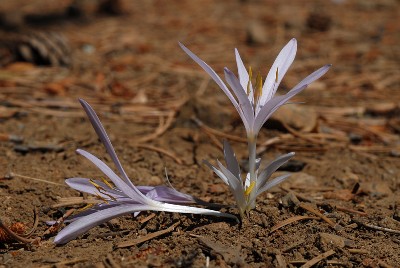 Systematics
Taxonomy following the concept of Persson (1999) who prefers to treat the taxon as a Cypriot endemic. C. decaisnei is accepted by her as a separate species (vs. Meikle 1985).

Persson K. 1999: The genus Colchicum in Turkey. II. Revision of the large-leaved autumnal species. - Edinburgh J. Bot. 56: 103-142.
Distribution
A.

R. Hand, Contributions to the flora of Cyprus I. in Willdenowia 30. 2000

,

B.

G. Alziar, Compte rendu du 4ème Iter Mediterraneum in Bocconea 11. 2000

,

C.

R. D. Meikle, Flora of Cyprus 2. 1985
Altitudinal range
D.
R. D. Meikle, Flora of Cyprus 2. 1985