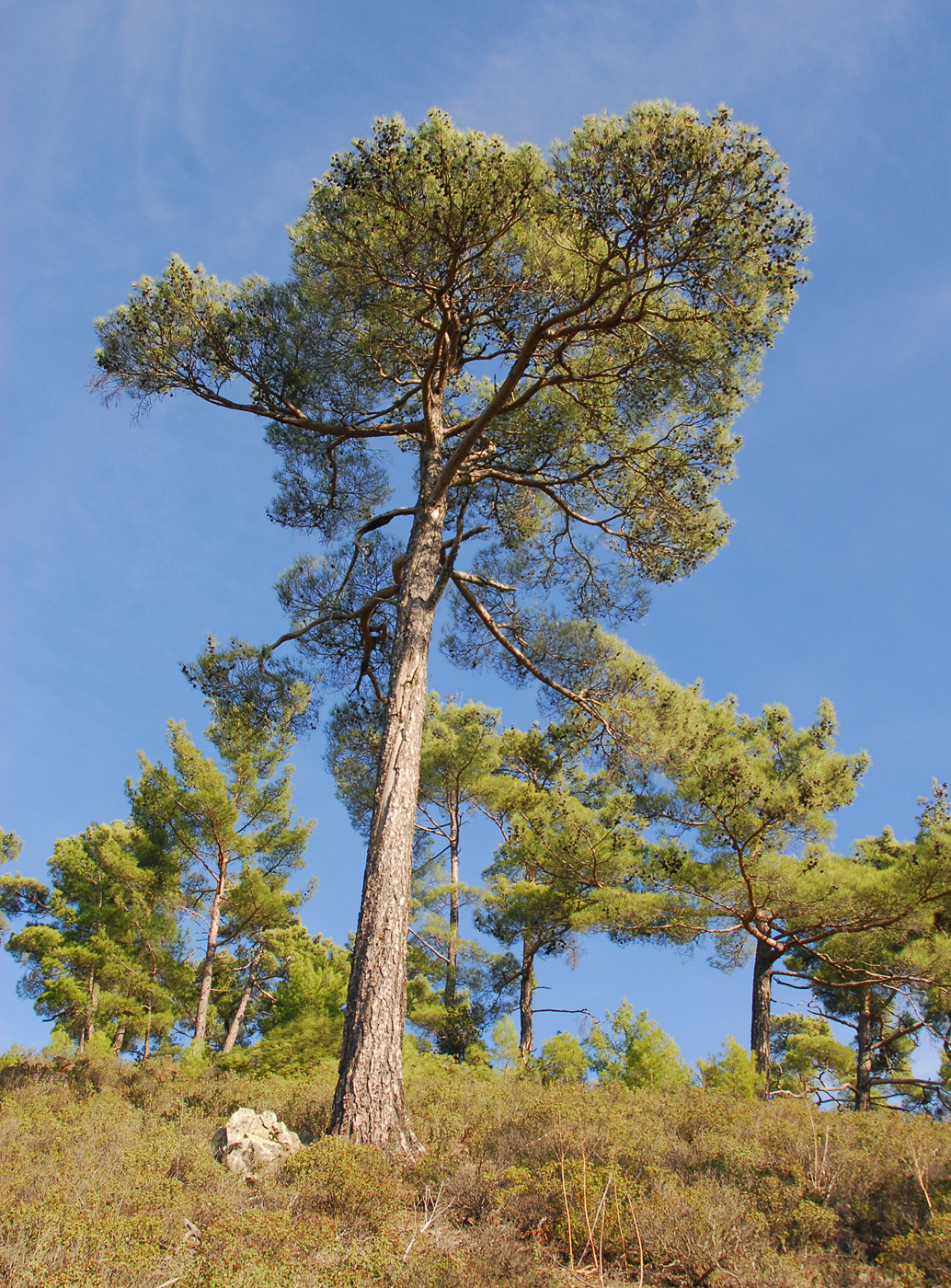 Systematics
Ranking of the taxa Pinus halepensis and P. brutia is much discussed. We treat them as species following Meikle (1977). See also Daskalakou & Thanou (2010).

Daskalakou E. N. & Thanos C. A. 2010: Seed and cone morphometric indicators: a new tool for the discrimination between the common Mediterranean pines Pinus halepensis Mill. and P. brutia Ten. - Pl. Biosystems 144: 819-825.
Distribution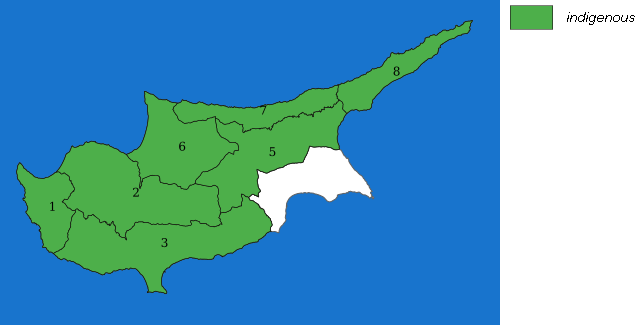 A.

Meikle, R.D., Flora of Cyprus 1. 1977

,

B.

Chrtek, J. & Slavík, B., Contribution to the flora of Cyprus. 5 in Acta Univ. Carol., Biol. 45: 267-293. 2001

,

C.

Hadjikyriakou, G., Symvoli sti meleti tis chloridas tis Kyprou [1] in Dasoponos 20: 5-8. 2004

,

D.

Della, A., Flora of a valley in the Pendakomo area in Agric. Res. Inst. Minist. Agric. Nat. Resources Cyprus Misc. Rep. 52. 1992

,

E.

Șekerciler, F. & Ketenoğlu, O., Flora of north dunes of Karpaz National Park (Cyprus) in Biol. Diversity Conservation 4: 189-203. 2011
Altitudinal range
F.
Meikle, R.D., Flora of Cyprus 1. 1977