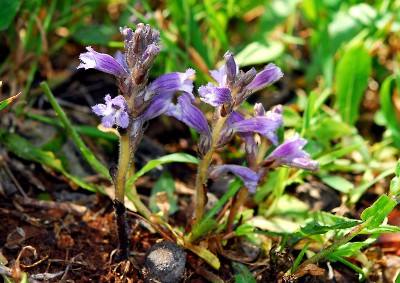 Systematics
The traditional treatment of O. ramosa s. l. in Cyprus (Meikle 1985) is in need for a critical revision. The split into O. ramosa s. str. and O. mutelii should be seen as preliminary. The cited specimens as well as the synonyms need to be re-assessed.

Regarding the taxon O. nana see remarks by Uhlich (2015).

Uhlich H. 2015: Geschichte der Erforschung der Sommerwurzgewächse (Gattungen Orobanche und Phelipanche). Teil 2: Von Linnés "Species Plantarum" bis Becks Monographie. - Kochia 9: 59-92.