Systematics
The subspecies of C. acutiflorum are controversial. Recently, the problems have been summarized by Díaz Lifante (2012). The situation in Cyprus needs further clarification.

Díaz Lifante Z. 2012: 6. Centaurium Hill., p. 49-81. - In: Castroviejo, S. (coordinator general), Flora Iberica 11. - Madrid.
Distribution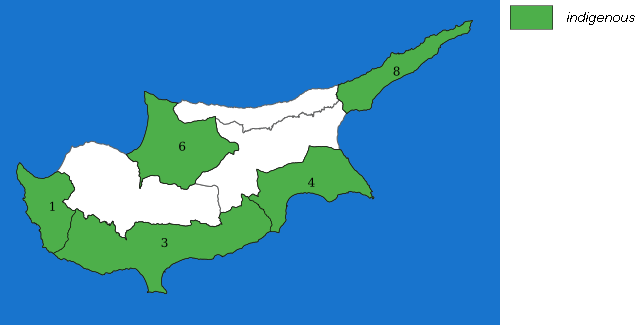 A.

J. Chrtek & B. Slavík, Contribution to the flora of Cyprus. 2 in Fl. Medit. 3. 1993

,

B.

R. D. Meikle, Flora of Cyprus 2. 1985

,

C.

Hand, R., Further noteworthy records of vascular plants in Cyprus (1997–2018) and some status clarifications in Cypricola 12: 1-17. 2019
Altitudinal range
D.
R. D. Meikle, Flora of Cyprus 2. 1985