Systematics
Taxonomy of the genus following Hroudová & al. (2007) but it needs to be clarified if B. maritimus s. str. and other segregates do occur in Cyprus. Older records refer to B. maritimus s. l.

Hroudová Z., Zákravský P., Duchácek M. & Marhold K. 2007: Taxonomy, distribution and ecology of Bolboschoenus in Europe. - Ann. Bot. Fennici 44: 81-102.
Distribution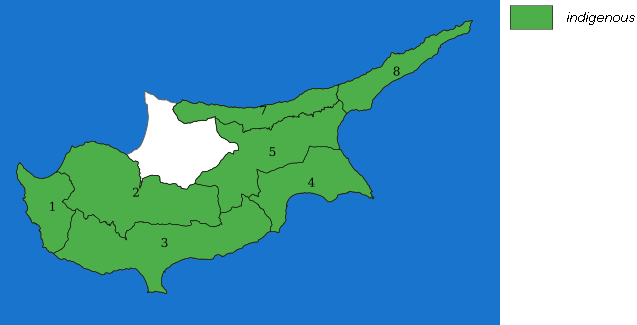 A.

R. D. Meikle, Flora of Cyprus 2. 1985

,

B.

G. Alziar, Compte rendu du 4ème Iter Mediterraneum in Bocconea 11. 2000

,

C.

Hand, R., Further noteworthy records of vascular plants in Cyprus (1997–2018) and some status clarifications in Cypricola 12: 1-17. 2019
Altitudinal range
D.
R. D. Meikle, Flora of Cyprus 2. 1985