Systematics
Segregation of Dysphania following Clemants & Mosyakin (2003).

Clemants S. E. & Mosyakin S. L. 2003. 6. Dysphania R. Br., 7. Chenopodium Linnaeus. - p. 267-299. In: Flora of North America Editorial Committee (ed.), Flora of North America 4. - New York & Oxford.
Distribution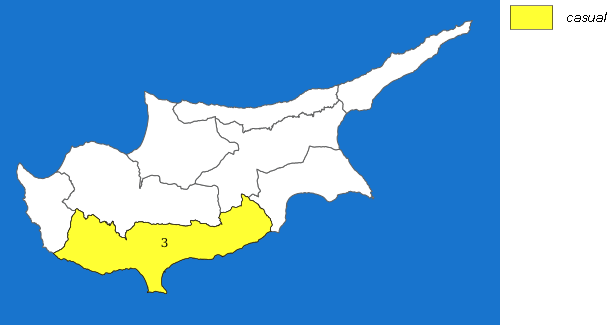 The only collection was made on the border between divisions 3 and 4.
A.
R. Hand, Supplementary notes to the flora of Cyprus VI. in Willdenowia 39. 2009
Altitudinal range
B.
R. Hand, Supplementary notes to the flora of Cyprus II. in Willdenowia 31. 2001