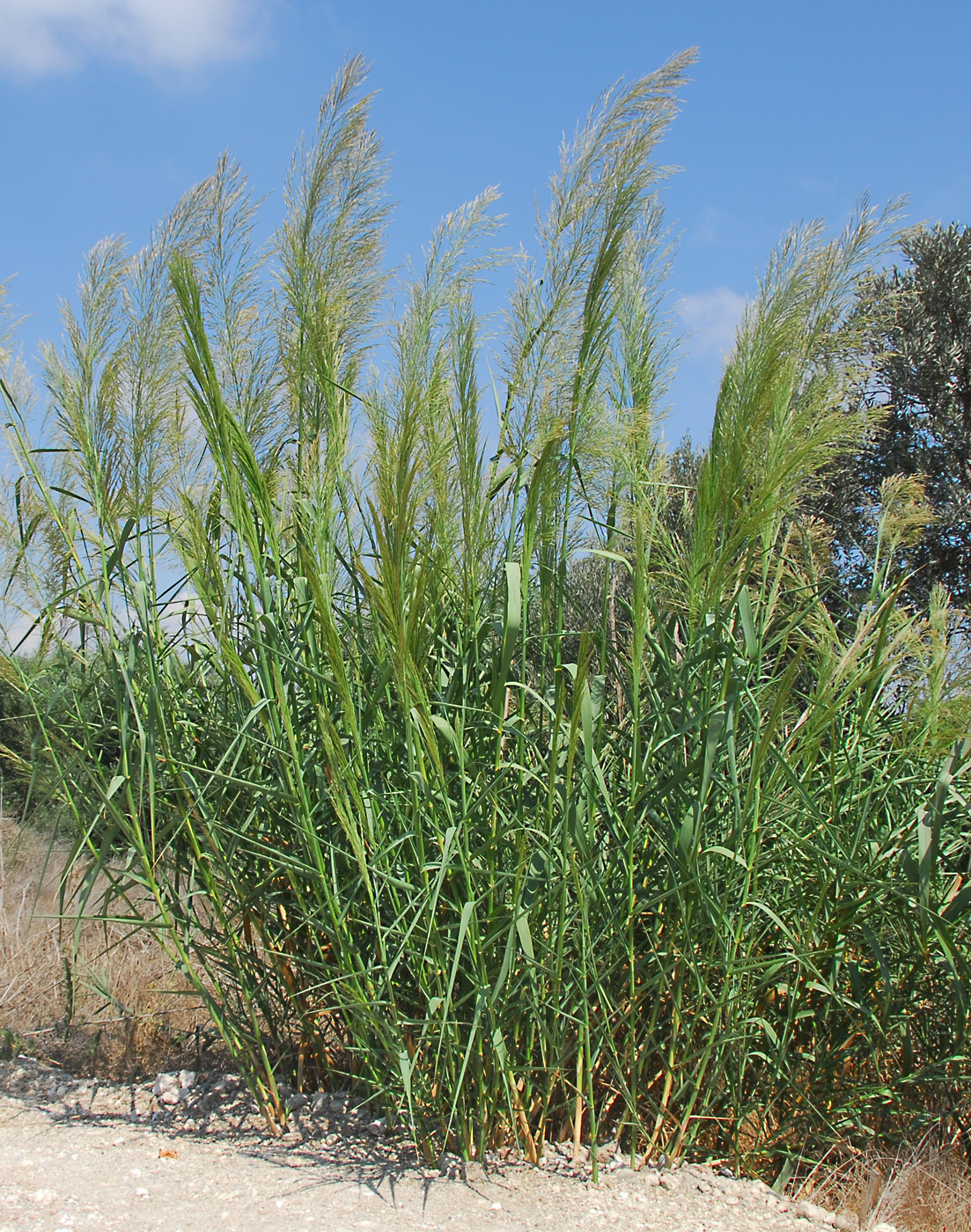 Systematics
Hardion & al. (2012) summarize the complicated nomenclatural history of the species group and list relevant papers on the taxonomy.

Hardion L., Verlaque R., Callmander M. W. & Vila B. 2012: Arundo micrantha Lam. (Poaceae), the correct name for Arundo mauritanica Desf. and Arundo mediterranea Danin. - Candollea 67: 131-135.
Distribution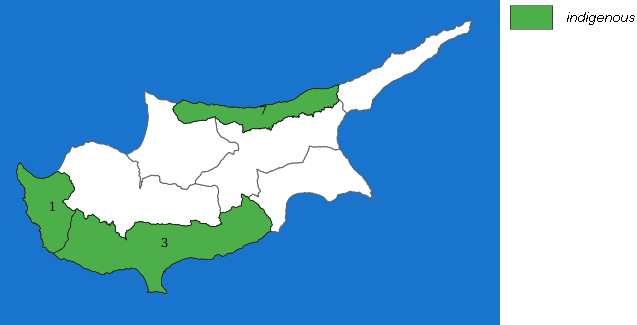 A.

G. Hadjikyriakou, C. Makris, Y. Christofides & G. Alziar, Additions to the flora of Cyprus in J. Bot. Soc. Bot. France 27. 2004

,

B.

A. Danin, Arundo (Gramineae) in the Mediterranean reconsidered in Willdenowia 34. 2004

,

C.

L. Hardion, R. Verlaque, A. Baumel, M. Juin & B. Vila, Revised systematics of Mediterranean Arundo (Poaceae) based on AFLP fingerprints and morphology in Taxon 61. 2012

,

D.

W. Greuter & T. Raus, Med-Checklist Notulae, 22 in Willdenowia 34. 2004
Altitudinal range
E.
G. Hadjikyriakou, C. Makris, Y. Christofides & G. Alziar, Additions to the flora of Cyprus in J. Bot. Soc. Bot. France 27. 2004