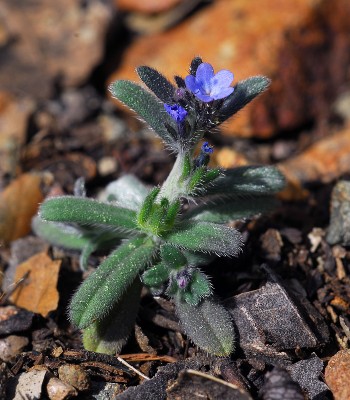 Systematics
The annual members of the genus have been subject to various taxonomic and nomenclatural changes. The situation is still far from being settled (cf. discussion by Cecchi & al. 2014). A thorough specimen-based revision for the whole Euro-Mediterranean region is in urgent need.
Five taxa seem to occur in Cyprus.

Cecchi L., Coppi A., Hilger H. H. & Selvi F. 2014: Non-monophyly of Buglossoides (Boraginaceae: Lithospermeae): Phylogenetic and morphological evidence for the expansion of Glandora and reappraisal of Aegonychon. – Taxon 63: 1065–1078.
Distribution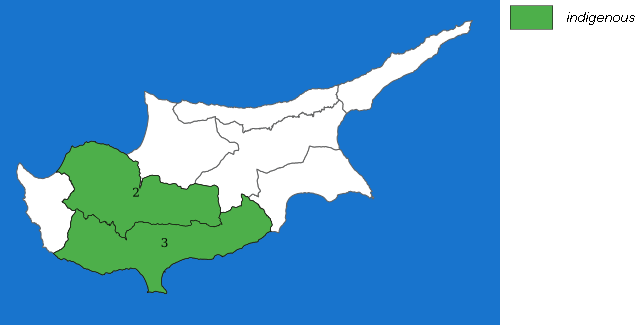 A.

G. Alziar, Compte rendu du 4ème Iter Mediterraneum in Bocconea 11. 2000

,

B.

Hand, R., Further noteworthy records of vascular plants in Cyprus (1997–2018) and some status clarifications in Cypricola 12: 1-17. 2019

,

C.

J. Chrtek & B. Slavík, Contribution to the flora of Cyprus. 2 in Fl. Medit. 3. 1993

,

D.

R. D. Meikle, Flora of Cyprus 2. 1985