Systematics
Ranking of the endemic taxon is still controversial. It is oscillating between variety, subspecies and species resp. Two recent publications contributing to the discussion: Qiao & al. (2007), Farjon (2010).

Farjon A. 2010: A handbook of the world's conifers. - Leiden & Boston.
Qiao J.-Y., Ran J.-H., Li Y. & Wang X.-Q. 2007: Phylogeny and biogeography of Cedrus (Pinaceae) inferred from sequences of seven paternal chloroplast and maternal mitochondrial DNA regions. - Ann. Bot. 100: 573-580.
Distribution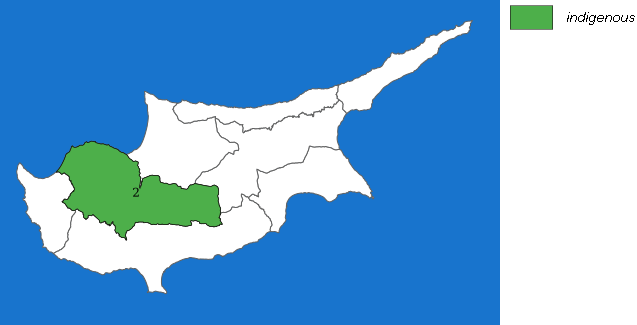 A.
R. D. Meikle, Flora of Cyprus 1. 1977
Altitudinal range
B.
R. D. Meikle, Flora of Cyprus 1. 1977