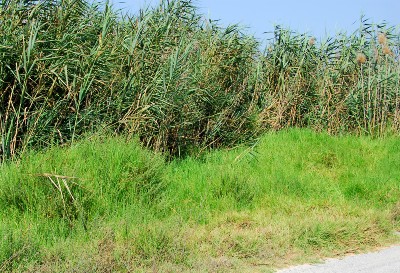 Systematics
Generic concept following Verloove (2012) who summarizes recent literature.

Verloove F. 2012: New combinations in Cenchrus (Paniceae, Poaceae) in Europe and the Mediterranean area. - Willdenowia 42: 77-78.
Distribution
A.

R. Hand, Supplementary notes to the flora of Cyprus II. in Willdenowia 31. 2001

,

B.

W. Greuter & T. Raus, Med-Checklist Notulae, 17 in Willdenowia 28. 1998
Altitudinal range
C.
R. Hand, Supplementary notes to the flora of Cyprus II. in Willdenowia 31. 2001